Hickory Kennels & Vanity Fur Grooming is a part of the Hickory Pet Care Complex.


Make a Reservation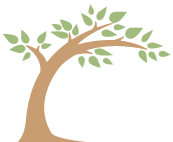 (410) 838-7797
Boarding & Daycare
Our large boarding and grooming facility features 100 indoor/outdoor runs, a large grass play yard and a separate cat room with spacious kitty condos. In addition to overnight stays, we also offer doggie daycare and boarding for exotic and pocket pets. All Hickory Kennels pet guests enjoy:
Comfortable Bedding and High-Quality food
One-on-One Love & Attention
Exercise & Playtime
Complimentary Bath with a 10-Day Stay or Longer
Read more
Vanity Fur
Pet Grooming
Our boarding kennels also incorporate our Vanity Fur Pet Grooming Salon, where we offer full-service grooming, styling, skin treatments and more! Our very talented professional groomers have over 40 years of combined experience—so whether your pet is in for a simple bath, brush and nail trim or a full-on spa day, we'll pamper your companion from nose to tail!
Read more
You're welcome to drop in for a tour any time during our business hours, and don't hesitate to ask if you have questions about our boarding, daycare, or grooming services.


Hospital
Pet Supplies
Kennels/Grooming


Where to Find Us


Hickory Veterinary Hospital
534 E. Jarrettsville Rd
Forest Hill, MD 21050
Our Hours
Monday – Friday: 7am – 6pm (Appointments begin at 8:30 am)
Saturday: 8am - 1pm
Sunday: Closed
Hickory Pet Food & Supplies
534 E. Jarrettsville Rd
Forest Hill, MD 21050
Our Hours
Monday – Friday: 9am – 6pm
Saturday: 9am – 1pm
Sunday: Closed
Hickory Kennels & Grooming
534 E. Jarrettsville Rd
Forest Hill, MD 21050
Our Hours
Monday-Friday: 7am – 7pm
Saturday: 8am – 1pm
Sunday: 10am – 2pm
VACCINES GIVEN
AT OUR HOSPITAL
TREATS DEVOURED
AT OUR PET SUPPLIES STORE
BATHS GIVEN
AT OUR KENNELS & GROOMING CENTER