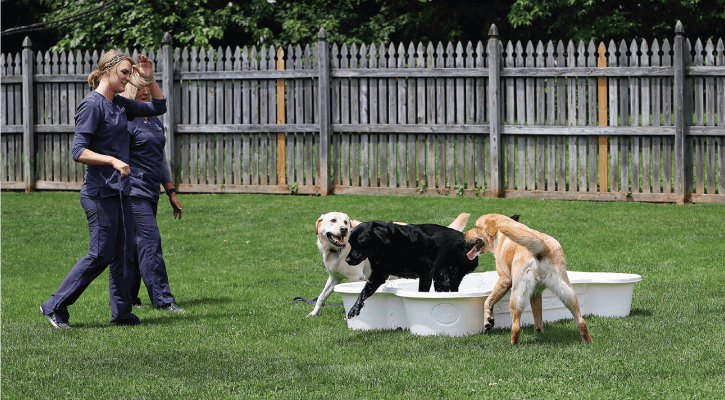 About Hickory Kennels and Vanity Fur Grooming
Hickory Kennels was established in 1983 after boarding runs and cages were added to the original hospital building—also known as the "old farmhouse."
A larger kennel addition was built in 1995 and has since grown into a facility that can comfortably house over 120 dogs and 15 cats.
Vanity Fur Pet Grooming was first housed in the feed store (the current hospital building) but moved into the large kennel building in 1995.
While we've expanded our services and staff over the years, the one thing that hasn't changed is the fact that we consider pets family!
Kennel Tour