 Monica
Groomer Peg
Kennel Assistant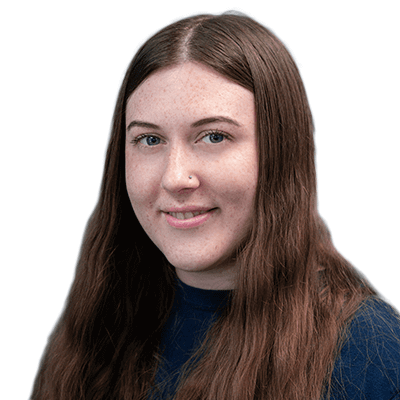 Steph
Kennel Assistant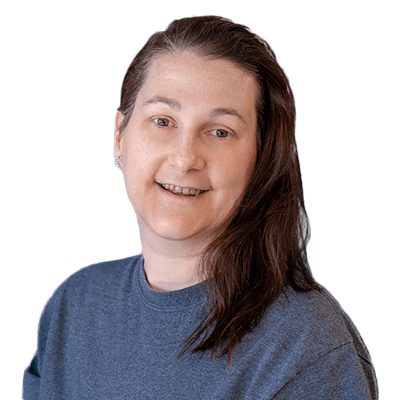 Lindsey
Kennel Assistant Emily
Kennel Assistant Justine
Kennel Manager
Justine Keefe, originally from upstate New York, is a recent transplant from the Jersey Shore. She is happily settling into her new life in Maryland with her tripawed Chihuahua mix, Ernie.
Justine enjoyed a career in the book publishing industry in New York City for several years as a Production Manager prior to attending the New York School of Dog Grooming in 2004. After graduation, she began working at Woofs 'n Whiskers, a pet boarding and daycare facility in Brooklyn, New York for the next several years where she built a loyal grooming clientele from the ground up in just over one year. During that time, she also acted as the Front Desk Manager in the same facility, learning every aspect of running a successful pet care business. When it was time to hang up her clippers and shears 14 years later, Justine stepped into a managerial position and made a significant impact on the daily operations at Woofs 'n Whiskers.
The arrival of Covid-19 presented many challenges for Justine, as it did for countless others. It was during this time that she decided to start setting down roots in Maryland. She is thrilled to be a part of the Hickory Pet Complex team, as our new Kennel Manager. Justine brings years of pet care experience and life skills to her new position and is looking forward to establishing long lasting relationships with our clients and her teammates alike!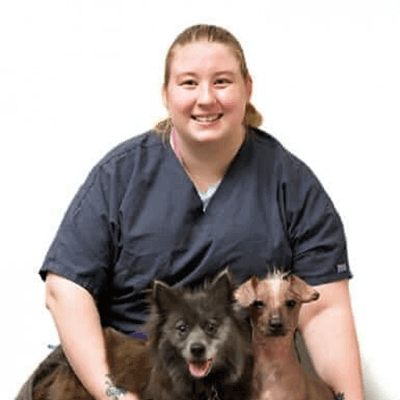 Corie
Kennel CSR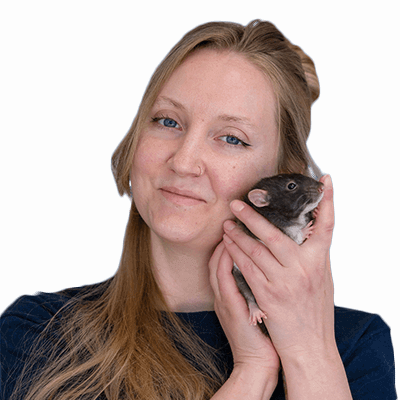 Stephanie
Kennel Assistant