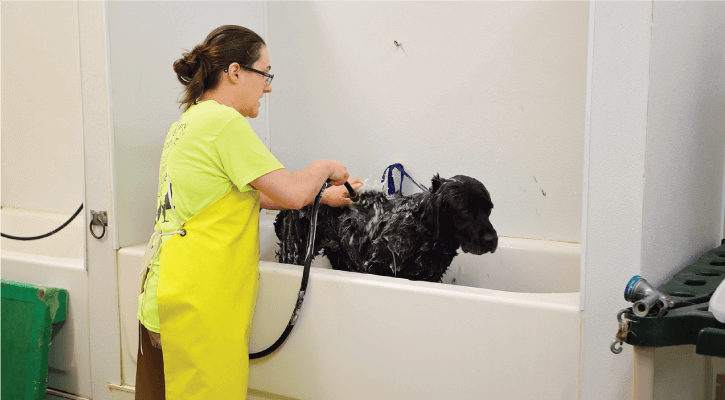 Vanity Fur Pet Grooming
Our very talented professional groomer has over 40 years of experience—so whether your pet is in for a simple bath, brush, and nail trim or a full-on spa day, we'll pamper your companion from nose to tail!
Our groomer Monica attended the Maryland School for Dog Grooming, has an extensive background in show grooming, and is certified in styling terriers as well as sporting breeds.
Vaccinations are required for grooming!
For your pet's safety and that of our other guests, we do require that your pet have the following vaccinations given, completed and current a minimum of two (2) weeks prior to your kennel reservation and/or grooming appointment.
Dogs:
Cats:
To request a reservation with our professional groomer, please call us directly at (410) 838-7797. Grooming reservations are offered Monday-Thursday between the hours of 7:00am and 7:00pm with drop-off between 7:00am and 8:30am; although we offer bathing by appointment throughout the week and weekend. Grooming appointments fill very quickly and requesting appointments well in advance is highly recommended.
We Consider Pets Family!