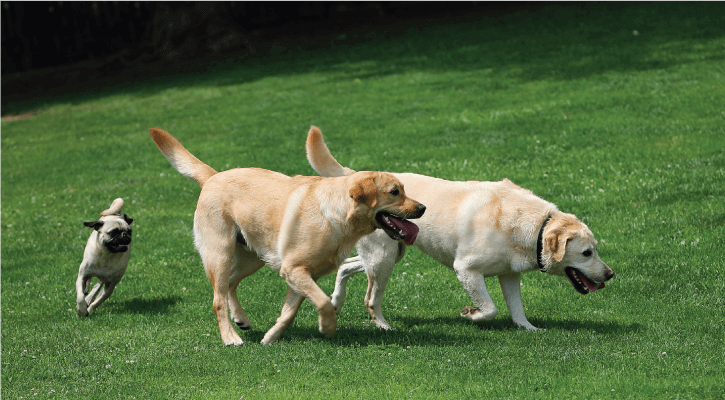 Boarding Your Pet at Hickory Kennels
Our affordable boarding and daycare services are veterinarian-supervised and care is provided by attentive, highly trained team members. They will watch after your pet as if it were their own and should your pet have an emergency while in our care, our doctor is just steps away. Being part of a pet care complex that includes a veterinary hospital also means we are uniquely qualified to care for senior and special needs pets.
Rates for Non-Medical Boarding:
Dogs – $35/day
Cats – $27/day
Exotics/Pocket Pets – $20/day
We do not offer AM pick-ups for any pets who receive a bath during their stay. Call us for more information!
Rates for Medical Boarding:
Dogs – $40/day
Cats – $32/day
Daycare Rates: (Monday through Friday only.)
$20/day for dogs
$18/day for cats
Vaccine Requirements (Boarding and Grooming):
For your pet's safety and that of our other guests, we do require that your pet have the following vaccinations given, completed and current a minimum of two (2) weeks prior to your kennel reservation and/or grooming appointment.
Dogs:
Cats:
If you are ready to make a boarding or daycare reservation for your pet, contact us at (410) 838-7797 or request a reservation online today!
We Consider Pets Family!